March 9, 2009 - 8:54am — bex
People have a tendency to behave differently when they have insurance... they are a tad more careless than they should be, because its suddenly "somebody else's responsibility" to pay when things go wrong.
Auto insurance? If somebody scratches your car the insurance company has to pay for the paint job... even if you yourself scratched your paint job a dozen times prior to that. Theft insurance? Maybe you care less if somebody steals your 3-year-old computer, because then you get a new one. Health insurance? Well, then you might demand a CAT scan for every headache, an MRI for a sprained ankle, and expensive drugs instead of just taking a walk once in a while...
If "somebody else" is paying the repair costs, people tend to stop taking care of their stuff... This is what economists call adverse selection, and its a common reason why insurance is more expensive than it should be...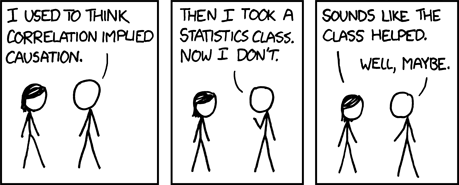 As we move towards health care reform in this country, a lot of people are concerned about this kind of behavior becoming more widespread. We need some kind of system that prods people into being more responsible with their health, but it cannot be coercion, nor can it be preachy nagging. This is the paradox about us: Americans love telling people what to do, but we hate being told what to do.
My solution? Bribe people to stay healthy. It sounds silly, but similar projects have shown promise for different kinds of insurance...
Take a classic case of unemployment insurance. In general -- and barring a widespread economic downturn like today -- most unemployed people find work within the first 2 months of being unemployed... even though they are receiving unemployment benefits. After this, there really aren't many people who get jobs in the 3rd, 4th, or 5th month of unemployment. That's because unemployment insurance lasts 6 months. At the last moment -- right about when the free money dries up -- there's another huge surge of people getting jobs.
In the 1990s, there was something called the Illinois Reemployment Bonus Experiment, where unemployed people got a bonus for getting a job within 60 days. Instead of waiting around for 6 months, most people worked hard to get jobs in 60 days, just to get that bonus. About half of them applied for different jobs with their previous employer. Overall, this decreased the costs of insurance, because they didn't have to pay the extra benefits for the other months. Critics say it could use some more fine-tuning -- many people quit the new jobs right after they held it enough to qualify for the bonus. Nonetheless, they proved their point, and saved a lot of money, despite the cheaters.
Why not try similar experiments with health care? How about instead of wasting money on preachy public service announcements that never work, you give $500 to anybody who quits smoking? How about a $1000 bonus for marathon runners? How about if your health care costs are significantly below average, and yet you still qualify as "healthy" in an annual physical, you get a little bling? How about on your income tax return, you can get a deduction of 300 minus your blood cholesterol?
Naturally, I'm not a doctor, nor an insurance guru, nor a biostatistician... and my friends who are experts seem divided on whether this will work. There are problems with setting the right "bribe," caching cheaters, general fairness, and a feeling that genuinely sick people shouldn't be doubly punished. All valid points, but I'm not talking about individuals; I'm talking about the aggregate.
All I know, is that if we have universal health care -- in ANY form -- there will be no direct economic incentive to stay healthy. Given how generally unhealthy Americans are already, and how we like to overspend on doctors, that's a recipe for big financial problems. I know people "should" just stay healthy because its the "right thing to do," but we also all "should" eat 5 servings of veggies per day. We don't, because the payoff is too vague.
But what if your health insurance provider gave you $500, if you could prove you ate broccoli every day?
I would bet anything that a lot more people would suddenly become more interested in their health...